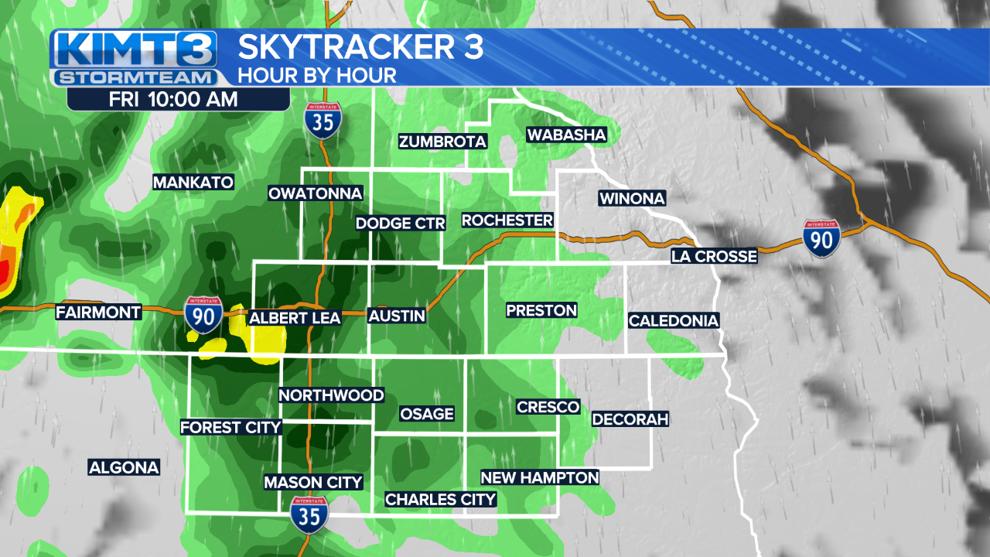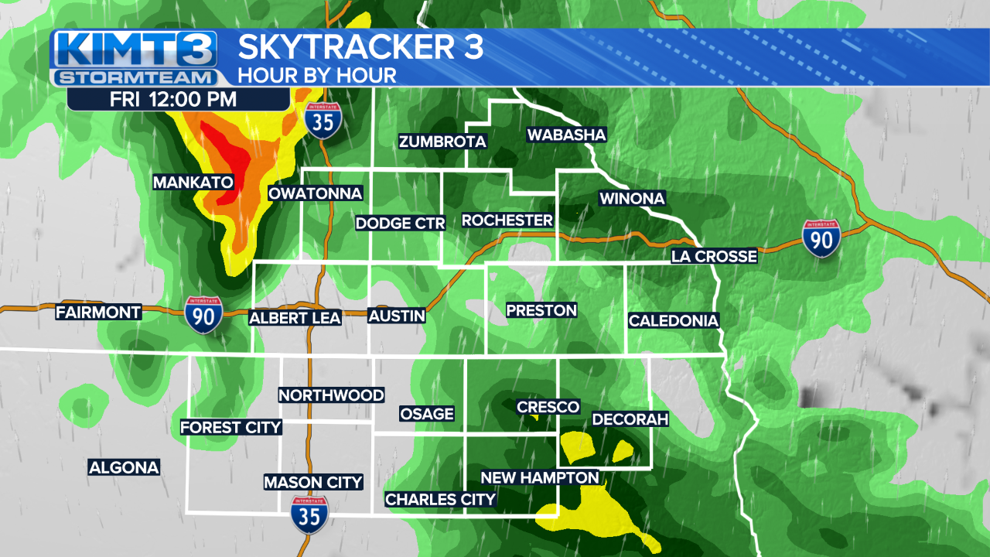 Rain showers are moving in from the west this Friday. Scattered heavy showers will move in along I-35 by 10am, and continue eastward through noon. Rain will keep high temps in only the mid 50s this afternoon.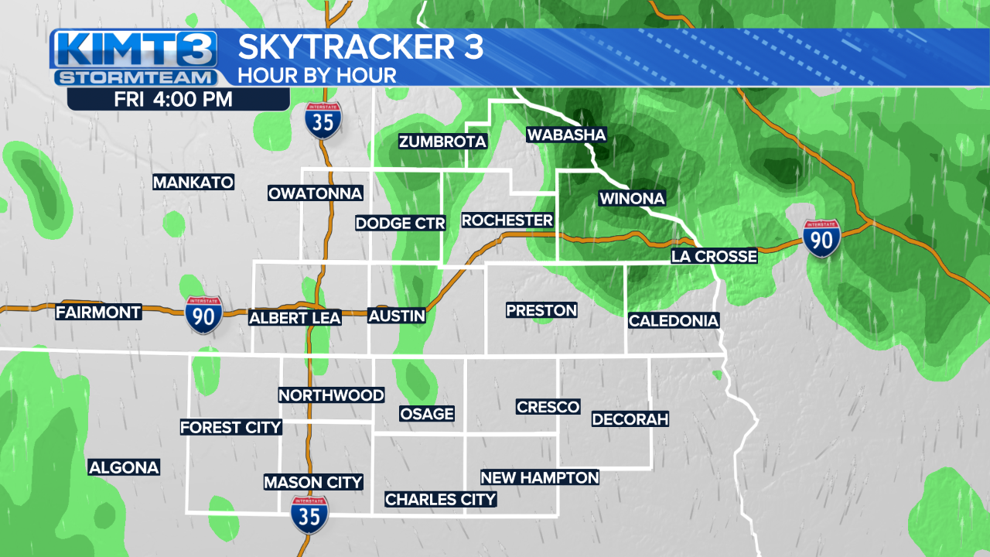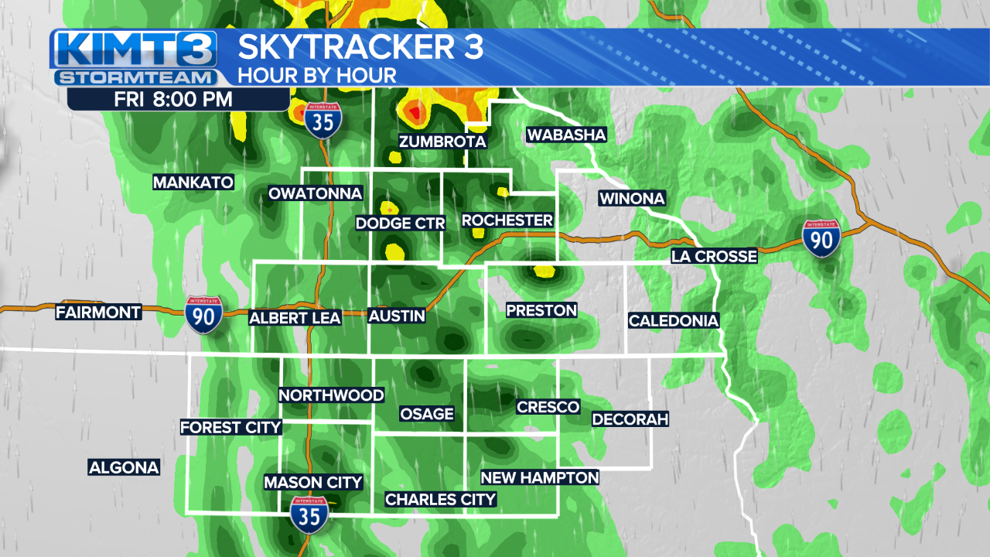 A bit of a lull in the rain for the afternoon commute, but showers return in the late afternoon/evening. Be sure to stay dry today if going to Friday Night Football.
A better outdoors day Saturday with high temps in the upper 60s and a mix of sun and clouds. More sunshine Sunday, but strong NW winds gusting 30+mph will make anything outdoors difficult.