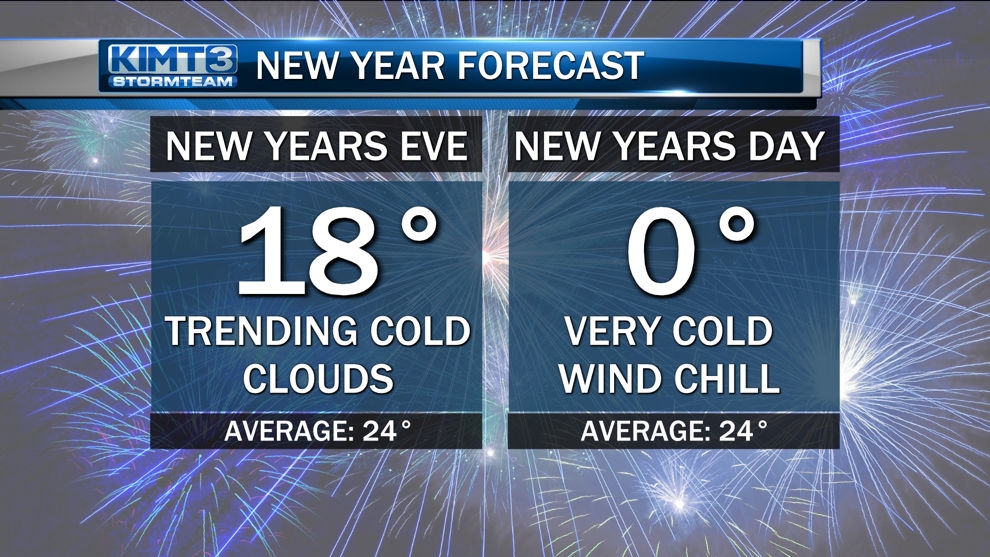 We will start off the new year on the frozen side as an arctic blast of cold air will surge into Minnesota and Iowa. 
Upper teens on Friday will start a fast decline in temperatures as we ring in 2022 with a strong Arctic air mass that will bring not just sub zero temperatures but also dangerous wind chill values as well.
Overnight lows will creep well into the negatives for Saturday morning before daytime highs only top out near zero. Overnight into Sunday will be the coldest night we have experienced yet this season as forecasted overnight lows could reach as low as -16 in some spots as wind chill values will inch close to -30 degrees.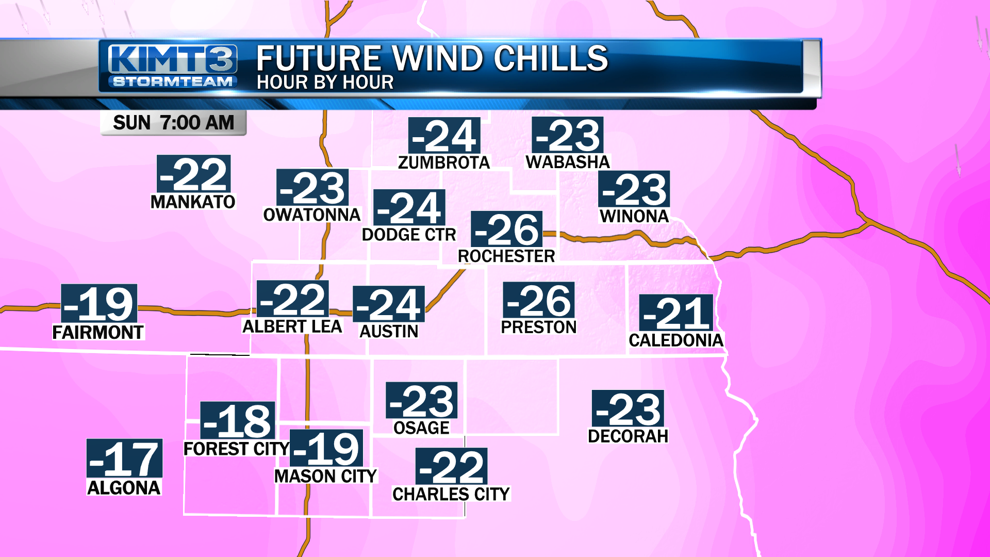 We will need to watch this closely as we enter the holiday weekend as wind chill values this low are very dangerous if not in heavy and multiple layers. Frostbite times in these conditions could average between 25-30 minutes.