So far the 2022 tornado season has been an active one.
Now while this is not uncommon for the spring time months to present an active pattern of severe weather across the US, all it takes is for one storm to change a life.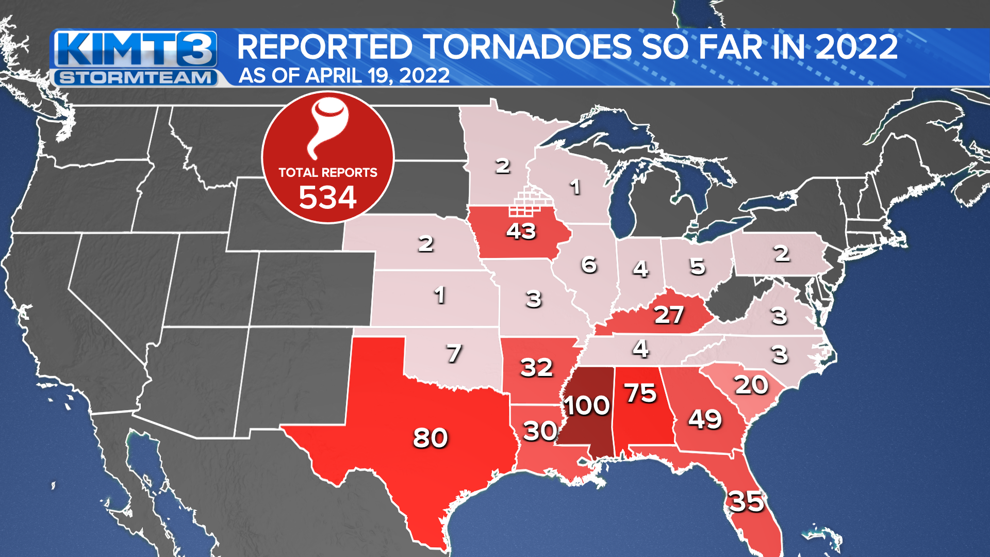 Since the start of the year 2022, 534 tornadoes have been reported across the lower 48, spanning over 23 states. Most noticeably, the deep south has recorded a majority of the active reports with Mississippi leading the pack at 100. 
Compared to the south, only one Midwest state has come close to matching these numbers, Iowa.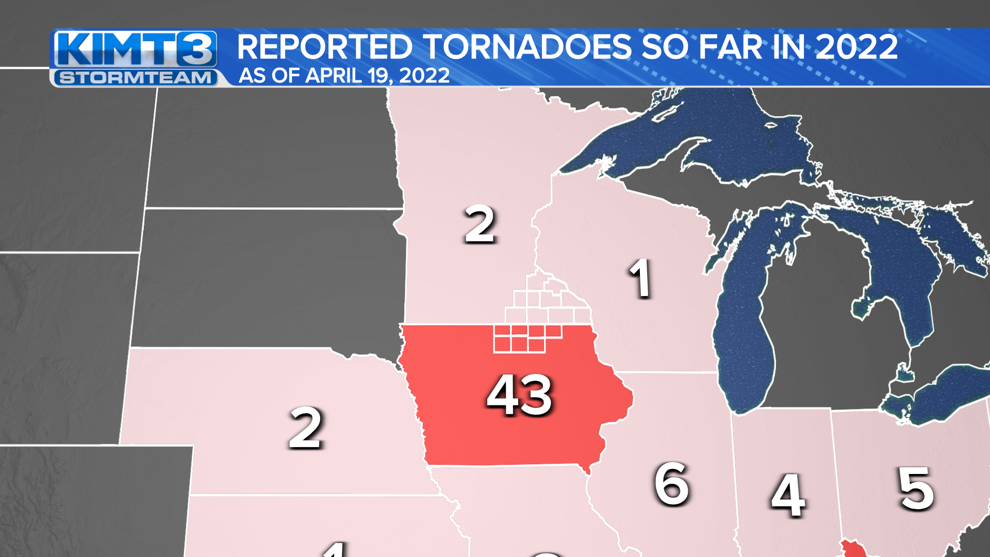 So far the state of Iowa has reported 43 tornadoes in the year 2022. A reminder, this is not counting the tornadoes of December 15th. Based on the Iowa Tornado statistics compiled by the National Weather Service, Iowa on average records 54 tornadoes each year, with May being the most active month of the season. 
In Minnesota, so far the 2022 season has recorded 2 tornadoes, with 4 tornado warnings issued. All of which came from just last week.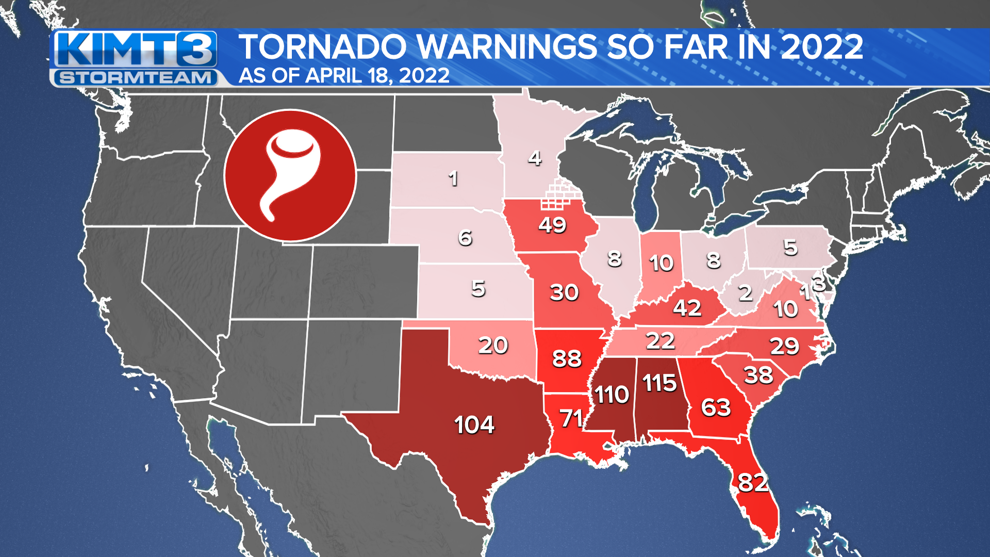 It is no secret that the reports match closely with the warnings recorded across the US thus far in 2022. To no surprise, the deep south once again leads the charge while the Missouri Valley and Upper Midwest sit close behind. As we enter peak season in the coming weeks, it is important to stay weather aware.