A shortwave over northern Montana this evening will work east overnight developing a frontal boundary and a blip of some upper atmospheric energy that will help to generate a few isolated thunderstorms by the late afternoon tomorrow along a cold front.
This will also tap into some residual mid level energy left over from some mid level ripples earlier in the morning across western MN. If storms fire, a few isolated thunderstorms would develop east of I-35 and work towards the MS River by the early evening.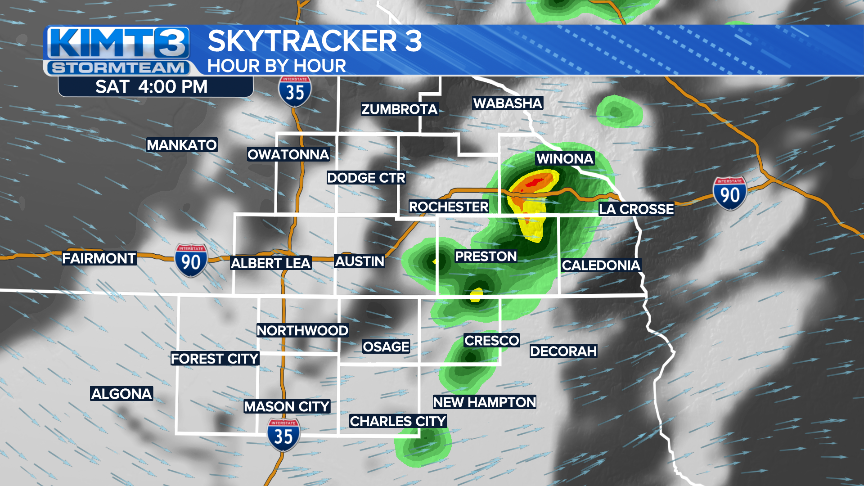 No severe weather is to be expected from these.
Highs will range from the upper 70s to the low to mid 80s on Saturday. The passing front in the evening will allow for the return of 70s on Sunday.
Early morning and a few afternoon showers across north Iowa, stretching across the border into MN are looking likely at this time.