(CNN) - Desde los ataques con ántrax de 2001 hasta el caso Unabomber, el uso del correo u otros servicios para entregar armas letales tiene una larga y aterradora historia en Estados Unidos.
Los paquetes sospechosos del miércoles que se enviaron a varios líderes demócratas, incluidos al expresidente Obama y los Clinton, y el dispositivo explosivo que provocó la evacuación de la oficina de la CNN en Nueva York fueron los últimos en una larga lista de incidentes similares, algunos de los cuales resultaron mortales.
No se han reportado heridos o muertes en los últimos incidentes.
Estos son algunos de los ejemplos más notables de cómo los delincuentes han utilizado los servicios de entrega de paquetes o el correo de Estados Unidos:
Las bombas de 1919
Hace casi un siglo, los trabajadores del Servicio Postal de EE. UU. interceptaron 36 bombas dirigidas a personas destacadas que habían sido enviadas por correo en todo el país. Una de las bombas, entregada en la casa de un senador estadounidense de Georgia, explotó e hirió a la enfermera del senador. Otro dispositivo fue enviado al alcalde de Seattle. Cuando un empleado de correo de Nueva York leyó sobre el ataque y la descripción del paquete, recordó un paquete similar en la oficina de correos donde trabajaba. Las autoridades postales fueron alertadas, permitiendo que la mayoría de las bombas fueran interceptadas antes de que pudieran hacer algún daño.
Bombas en caja de cigarros en 1936
Una bomba escondida en una caja de cigarros enviada a través del Servicio Postal de Estados Unidos mató a un hombre y a su hijo en Wilkes-Barre, Pensilvania, en 1936. Las autoridades rastrearon la bomba hasta un hombre local que estaba involucrado en una disputa sindical.
Cartas bomba al presidente Truman en 
1947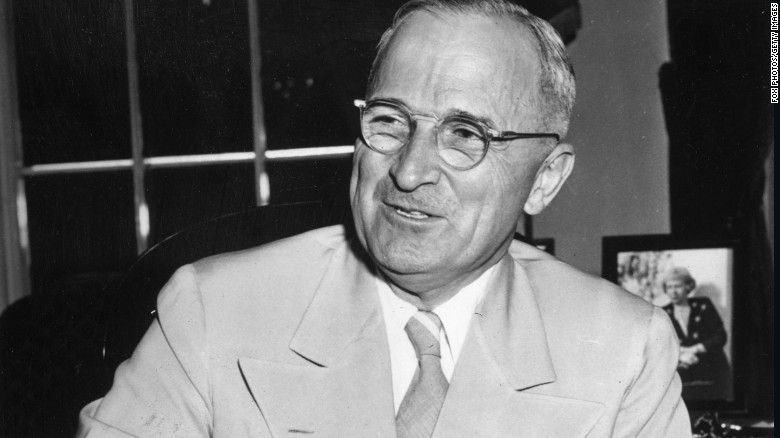 El presidente Harry Truman fue objeto de "varias" cartas bomba entregadas a la Casa Blanca por el Servicio Postal de EE. UU. en 1947, según The New York Times. El ataque fue revelado en una autobiografía publicada en la década de 1970 por la hija de Truman, Margaret Truman Daniel, citada por el Times. Según Daniel, los trabajadores en la sala de correo de la Casa Blanca divisaron las cartas y las hicieron desactivar por el Servicio Secreto, informó el periódico. En el libro, culpó del intento de asesinato a terroristas sionistas.
1975-1996: El Unabomber
Entre 1978 y1995,
Ted Kaczynski
se convirtió en una de las figuras más buscadas de Estados Unidos.
Conocido solo por su nombre en clave del FBI, el Unabomber estaba detrás de una serie de bombas de correo que mataron a tres personas e hirieron a otras 23. Después de enviar un manifiesto de 35.000 palabras al FBI, que apareció en The Washington Post y The New York Times, fue capturado en 1996. Se declaró culpable y cumple varias condenas a cadena perpetua.
Ataques de ántrax 2001
Mientras la nación aún se tambaleaba por los ataques del 11 de septiembre, cartas con ántrax mortal comenzaron a aparecer en el Capitolio de EE.UU. y en medios de Florida y Nueva York, entre ellas NBC News.
Una ola de miedo recorrió Washington, lo que llevó a muchas personas a tomar antibióticos en caso de que de alguna manera hubieran estado expuestos. Cuando todo terminó, los paquetes habían matado a cinco personas y enfermado a otras 17.
Las cartas que se enviaron al entonces líder de la mayoría en el Senado Tom Daschle y al senador Patrick Leahy declararon "Muerte a Estados Unidos. Muerte a Israel". Aunque el FBI entrevistó a más de 9.100 personas y emitió más de 6.000 citaciones en el caso, nadie ha sido condenado.
2018: El bombardero de Austin
En marzo,
un hombre apodado Austin Bomber llevó a cabo un bombardeo de tres semanas que mató a dos personas y aterrorizó a la ciudad de Texas.
Anthony Stephan House y Draylen Mason murieron cuando los paquetes de explosivos llegaron a sus puertas. Una de las cámaras de seguridad en una tienda de FedEx fue una de las pistas que la policía usó para localizar al asesino.
El atacante de 23 años, Mark Anthony Conditt, se inmoló cuando la policía se acercó a él.
Debido a que sus víctimas eran ambos afroamericanos, se temía que su motivo fuera racial, pero una grabación de voz que Conditt hizo antes de su muerte no ofreció ninguna pista de lo que lo llevó a convertirse en un asesino en serie.
2018: cartas tóxicas al presidente Trump
La semana pasada,
el Departamento de Justicia anunció la acusación de William Clyde Allen
, diciendo que envió cartas de amenazas al presidente Trump y otros funcionarios federales de alto rango.
Allen "a sabiendas amenazó con usar un agente biológico y una toxina, específicamente ricina, como un arma", según la acusación.
La carta al presidente Trump supuestamente contenía material tóxico de ricino, que se puede usar para hacer ricina, una sustancia potencialmente mortal si se ingiere o inhala.
Allen también envió amenazas al secretario de Defensa James Mattis, a la directora de la CIA Gina Haspel, al director del FBI Chris Wray y a otros, dijo la acusación.
Allen se ha declarado inocente de todos los cargos.